Excursion to Vilnius and Trakai (08/05/18 Sunday)
Vilnius is the capital of Lithuania and also its largest city (Population of 550,000).Vilnius is located in the southeast part of Lithuania and is the second largest city of the Baltic states.It is known for its Old Town of beautiful architecture, declared a UNESCO World Heritage Site in 1994. Its Jewish influence until the 20th century has led to it being described as"the Jerusalem of the North". In 2009, Vilnius was the European Capital of Culture, together with the Austrian city of Linz.
Trakai is a very small town squeezed between the two lakes in the middle of scenic Trakai Historical National Park. It has earned enormous popularity among Lithuanians as a holiday destination, the image of Trakai Island Castle has almost become a trademark of Lithuania abroad.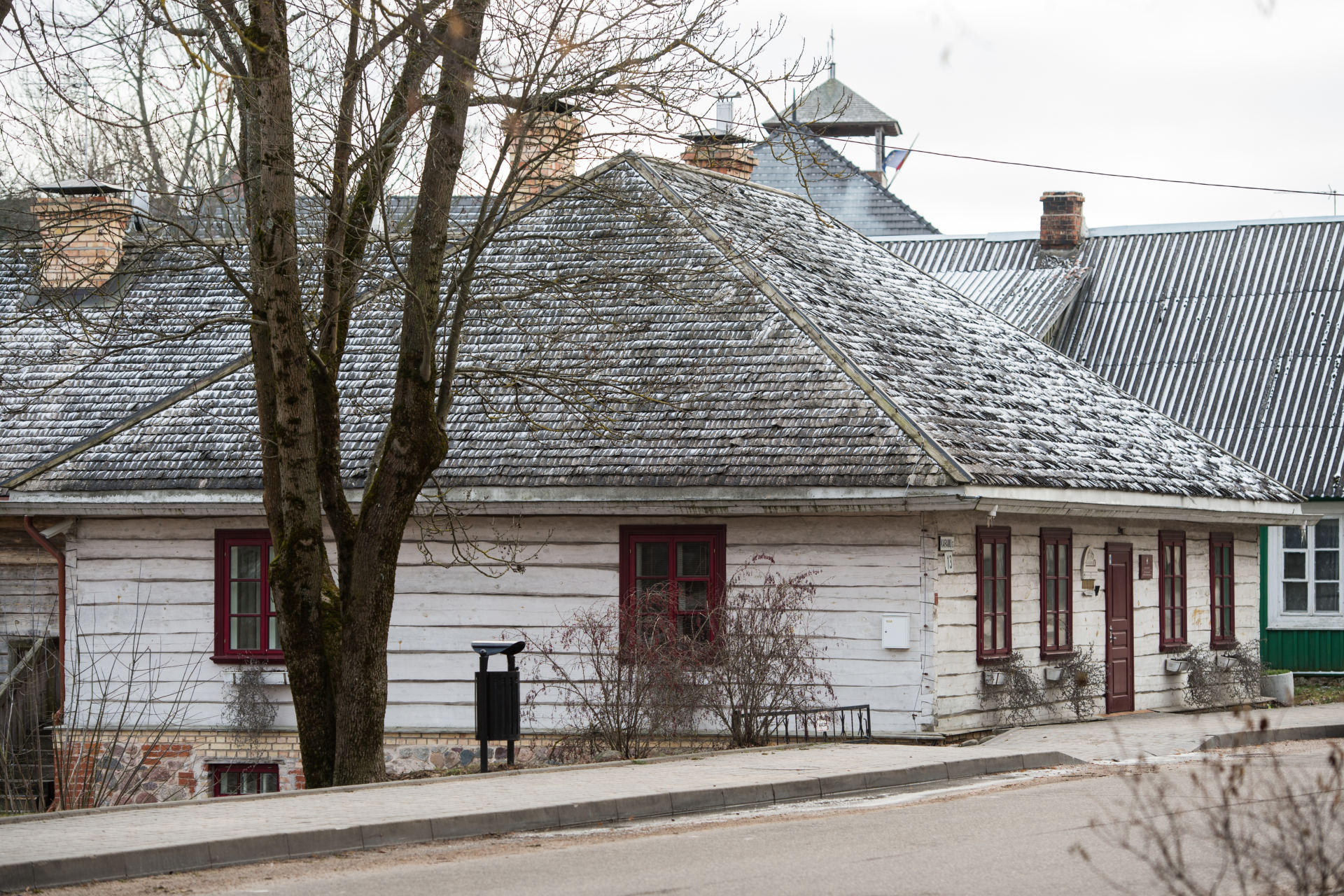 Hiking
The biggest Regional Park in Lithuania. It is a forest massif, which is called Labanoro forest. It is one of the biggest and most beautiful forest of Lithuania, and also most valuable treasure of the Regional Park. The relief of the Park is almost flat, but the North-western part of the Park terrain is very undulating. This is a consequence of the glacial period. In the deeper layers underground. It is possible to find moraine loam, which is covered by sand, and this is the reason why up to 300 clear-watered lakes and ponds can be found rippling around even in very small recesses.13% of territory is covered by the lakes. This part of Lithuania has the most lakes. The majority of lakes have interesting islands, bays and peninsulas. The most valuable ones are given the status of natural heritage (Alnio, Aiseto and Mažųjų Siaurių peninsulas). Aiseto, Galuono and Dumblio lakes combine one of the longest hydrographical complexes. Siesartis is third of the most island-full lakes in Lithuania.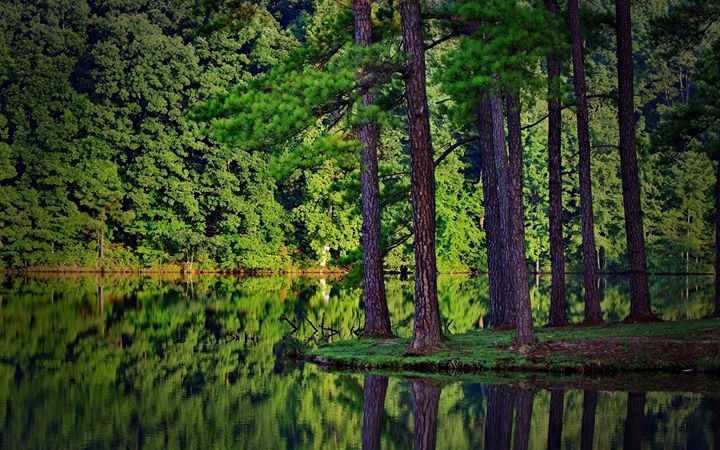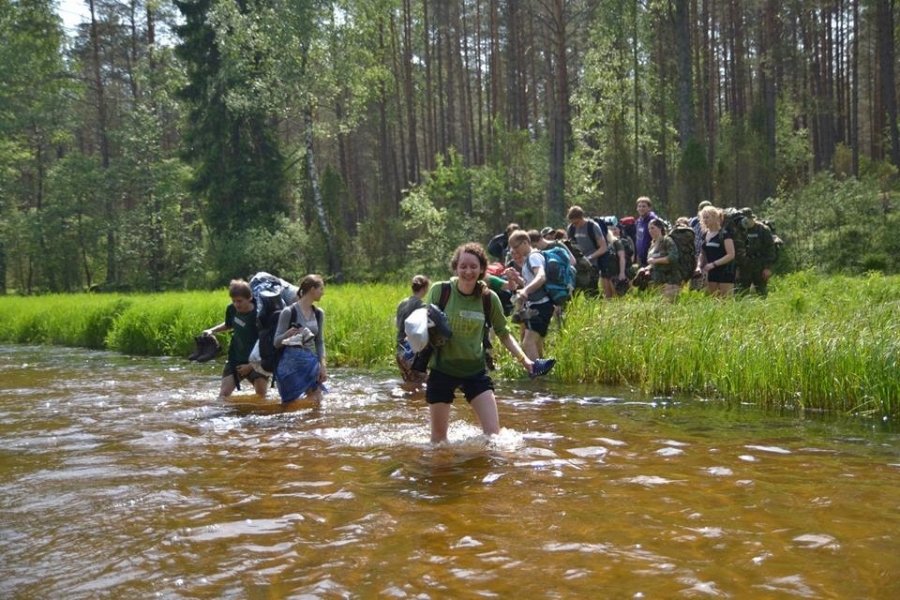 Sightseeing
Due to the dense programme, longer sightseeing trips are not possible. Thus we recommend to spend some extra days before or after the summer school.Top destinations are:

The capital Vilnius
The cities Kaunas and Klaipeda (Memel)
The Curonian spit
The beaches near Palanga
Allergies
Since the summer school takes place in late summer, pollen allergies might be less of be a problem during the event. For up-to-date information check this website.

Banks
Banks are usually open Monday to Friday 08:30-16:30. Please note that there is no cash machine close to the observatory. There is a DNB branch with an ATM in Molėtai, namely at Vilniaus gatve 47, 33102 Molėtai. It opens Mon - Thu 08:30 - 16:30 and Friday 08.00 - 15:30.

Climate
The climate of the Lithuania can be described as typical European continental influenced climate with warm, dry summers and fairly severe winters. Thunderstorms with heavy rainfalls do occur in summer.
In July the daily average minimum temperature is 14 degrees (Celsius), whereas the average daily maximum is a 25 degrees centigrade. The days of the Nordic Twilight are over, but days are still long
Customs
Lithuania is part of the EU. Infos about customs can be found here.
For importing prescription medicines a formal doctor's note may be requested by the customs officials. Also importing food from non EU-countries is discouraged and could lead to hassle.

Driving in Lithuania
Seat belts are mandatory and the use of mobile phones during driving is prohibited. Always take an insurance for your rented car. Drink-driving is an absolute "must not". If you are caught with alcohol in your blood driving a car you can immediately lose your license. A heavy fine or a prison sentence will also be imposed. Always use dipped lights under the day when driving.
Electricity
Lithuania uses 220 Volts AC, 50 Hz frequency (like continental Europe). Also plugs are continental safety plugs (like those used in France and Germany).
Emergency
The general emergency phone number in Lithuania is 112. The European emergency number 112 is not the only emergency number in Lithuania. Alongside 112, the following emergency numbers are available: 01 for the fire brigade, 02 for the police and 03 for the ambulance. 112 calls are answered on average within 6 seconds.The 112 operator should be able detect the location of the caller within about 2 seconds
Food
Lithuanian cuisine features the products suited to its cool and moist northern climate: barley, potatoes, rye, beets, greens, and mushrooms are locally grown, and dairy products are one of its specialties. It has much in common with other Eastern European and Jewish cuisines. Thus there are similar Lithuanian and Polish versions of dumplings (pierogi or koldunai), doughnuts (paczki or spurgos), and crepes (blini or blynai). German traditions also influenced Lithuanian cuisine, introducing pork and potato dishes, such as potato pudding (kugelis) and potato sausages (vedarai), as well as the baroque tree cake known as šakotis. The most exotic of all the influences is Eastern (Karaite) cuisine, and the dishes kibinai and ceburekai are popular in Lithuania. The popular «Torte Napoleon» was introduced during Napoleon's passage through Lithuania in the 19th century.

Cepelinai, potato dumplings stuffed with meat, curd cheese or mushrooms, is the most famous national dish. Other national foods include dark rye bread, cold beet soup (šaltibaršciai), and kugelis (a baked potato pudding), smoked sausage and vedarai (cooked potatoes and sausage stuffed into pig intestines).
Locally brewed beer (alus), whiskey (degtine), and kvass (gira) are popular drinks in Lithuania. Lithuania is also a place where you may taste the unique snacks with beer such as: garlic bread, peas with ribs, smoked cheese, smoked pig ears and plums with various fillings.
Every region in Lithuania has preserved its original traditional dishes.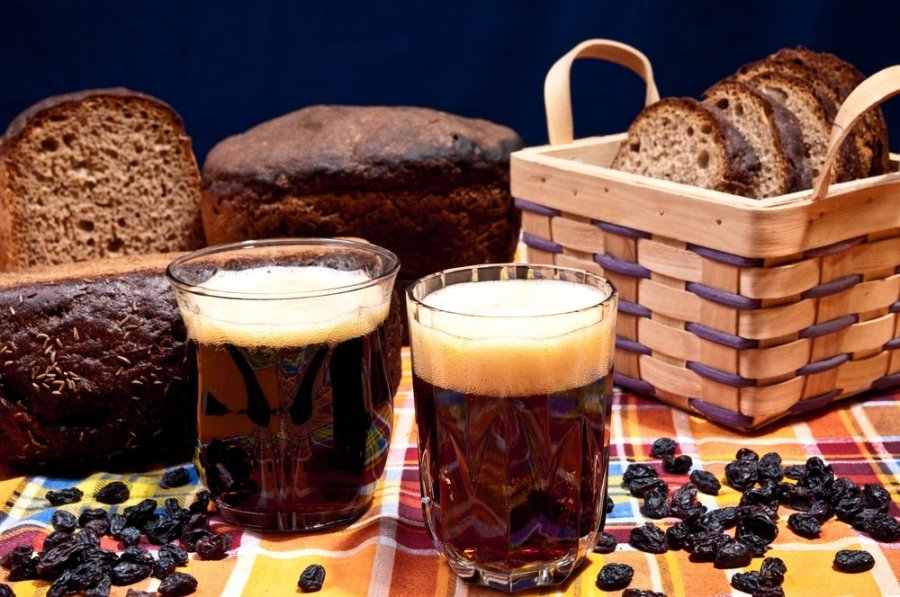 Health issues
For European visitors who fall ill or have an accident, free or reduced-cost treatment is available in most cases on production of a valid European Health Insurance Card (EHIC). The EHIC gives access to state-provided medical treatment only. Note that the EHIC replaces the Form E111, which is no longer valid. Healthcare might not include all the things you would expect to get free of charge from your own health service. This means you may have to make a contribution to the cost of your care. US visitors and those of other countries: Please check with your health insurance company in your home country for information about coverage. Healthcare can get expensive if you are not insured!

Drinking tap water is generally safe in Lithuania. We exclusevely use the artesian water, thus there is no need to buy a botteled water.
Since we are in the countryside, you are recommended to be vaccinated against tetanus. Also, vaccination against tick-borne encephalitis (TBE) is highly recommended.

Please note: Some medication which is sold over the counter in other countries might require a prescription or even be illegal. The former includes contraceptives! If you are required to take some drugs with you, bring a written confirmation of your doctor and take the red line at the customs (to avoid problems).
Immigration & Visa requirements
Lithuania is a member of the Schengen agreement which exempts travellers from regular personal border controls between 13 European Union (EU) countries and two European Economic Area (EEA) countries (Norway and Iceland). People living in Great Britain and Ireland are subject to personal border controls upon entry to Lithuania. Border controls can, however be imposed on travellers from all states (this happens sometimes before football matches).
A valid passport is necessary for visitors to Lithuania, except for citizens of the Nordic countries: Denmark, Finland, Norway and Sweden. But also for citizens of those states it is highly recommended to take a passport with them.
Visitors from many countries are exempted from tourist visa requirements. A list of countries whose citizens do not need a visa is found here. If you are citizen of such a state, you should contact the Lithuanian embassy responsible for your country before application to avoid delays. For practical reasons, visas to Lithuania are, in some countries, issued by diplomatic missions from to other countries, depending on the country where the applicant is located. General infos about immigration to Lithuania can be found here.
Internet access
For the sixth year in a row, Lithuania has retained its leading position in Europe in terms of the fiber-optic Internet network penetration.
Also, Rotten Wi-Fi, a testing service that evaluates public Wi-Fi networks based on speed and customer satisfaction, says it has found the 20 countries in the world that offer the best public Wi-Fi experience.
It seems Lithuania dominated the competition when it comes to the average download and upload speeds found on public Wi-Fi networks. There is a free Wi-Fi almost everywhere in the center of every larger town.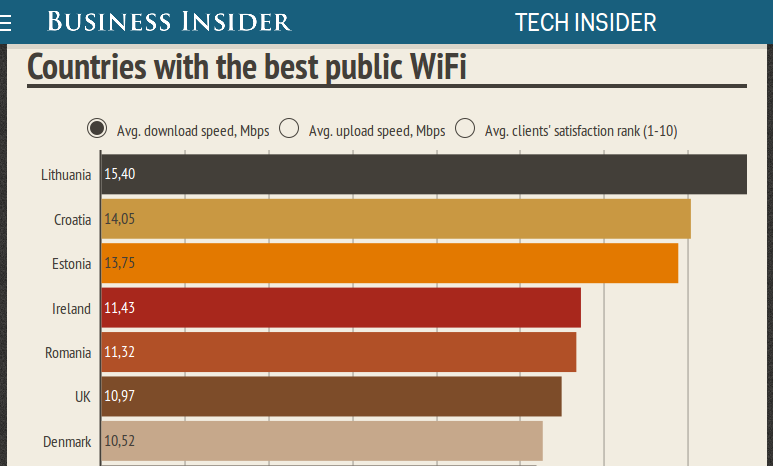 The Observatory has a fast-link free of charge to our guests. We will make every effort to provide free Internet access (in absence of technical difficulties) for all participants in all summer school activities. Access can be slow though, especially if 50 people want to get into Facebook during the coffee break. It is usefull to have an eduroam account.
Language
Lithuanian belongs to the Baltic Languages and is related to Latvian. Some researchers believe it contains many features of Proto-Indo-European now lost in other Indo-European languages. In 1864 the use of Lithuanian in education and publishing and the Latin alphabet was banned by Russian authorities. However, books in Lithuanian were smuggled into Lithuania from Germany until the ban was lifted in 1904. The Lithuanian alphabet has 32 letters and pronounciation is difficult. Further infos about the language with some listening examples can be found here.

Laundry facilities
There are two washing machines and all other necessary belongings for self-catering laundry and ironing. So we should manage, but do not expect to have ample possibilities for washing clothes.

Legal issues
Lithuanian law applies for and throughout the summer school.

Meals
Breakfast will be provided at Molėtai Observatory. The same holds for lunches and dinners. On excursions we will eat outside together. Sometimes (weather allowing) we will do barbeques at the observatory.
Please note that we are in a fairly rural area, and the choice of meals is not as extensive than in major cities. This might be problematic you if you have extensive dietary requirements.

Medical help
Medical help is available from Molėtai hospital at Vilniaus g. 78. The registraion office os open from 07:00 to 17:00 Monday to Friday. Please note that the command of English of the health personnel might be a bit lacking, it is good to take a Lithuanian-speaking person with you. There are 2 pharmacies in Molėtai. Camelia on Amatu g. 3B is open at weekdays from 08:00 to 18:00 and 08:00 to 17:00 on Saturdays. N vaistine (Vilniaus g. 99) opens from 08:00 to 21:00 on weekdays, 09:00 to 18:00 on Saturdays and 09:00 to 16:00 on Sundays. There is a first aid-kit at the Observatory.

Money
Since 1 January 2015 Lithuania has the EURO (we had LITAS before). Cash can be obtained with these cards at ATM machines.
The use of traveller cheques as payments is uncommon.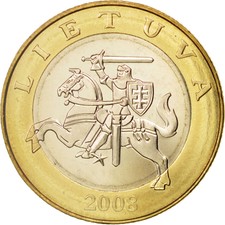 Nuisances
The common adder is the only venomous snake in Lithuania, it is very rare around the observatory. Since there are many lakes are located around the mosquitoes can be a problem.Thus it is a good idea to bring some insect repellent.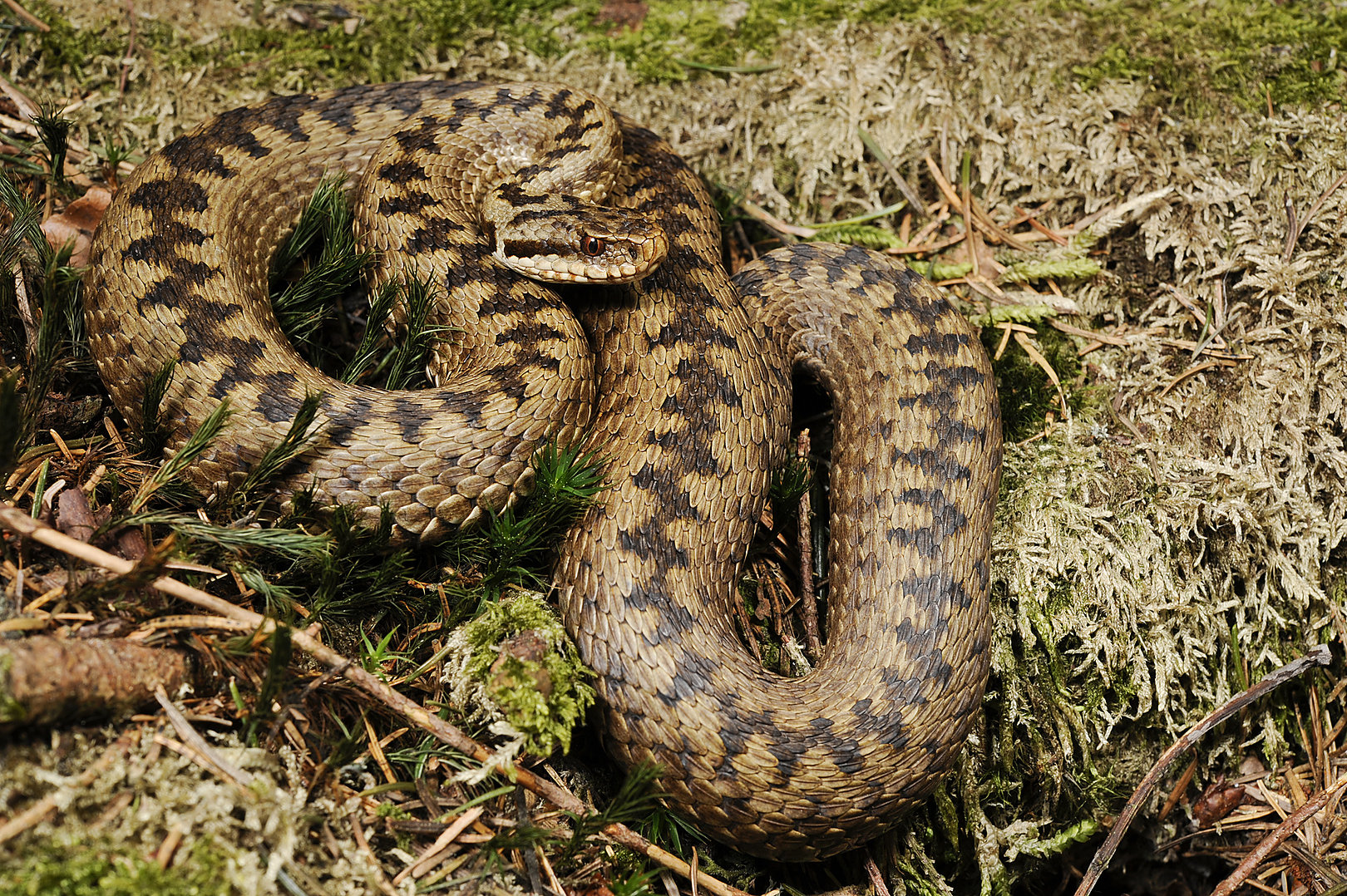 Therefore, the grass snake (Natrix natrix), sometimes called the ringed snake or water snake, is not dangerous and very common in our forest. It is very lovely, please, never harm it. You, probably, will see them swiming in the lake. Please, enjoy that moment. Another lovely animal is the Anguis fragilis, or slow worm, is a limbless lizard native to Eurasia. It is sometimes called a blindworm. Its German name, "Blindschleiche".
The grass snake takes a very important role in the Baltic mythology.
Religion
Catholic influence is very strong in Lithuania. Some Catholic priests actively led the resistance against the Communist regime and Lithuania was the only predominantly Catholic Soviet republic. Church holidays are still celebrated intensively.

The traditionaly strong Jewish community was almost wiped out by the Shoah. Today, however thre is a very active Jewish community in Vilnius with 4000 members.

Shopping
Compared to other European states, Lithuania is still an inexpensive country. The following souvenirs are usually a goood choice:

Amber jevellery
Clothes made from linen
Hand-woven baskets (Lithuanians like to collect berries and mushrooms)
Berry jams and dried mushrooms (not the magic ones)
Ceramics and wooden artefacts
For children: High-quality wooden toys (starting to get expensive though)
For traditional handicraft products check out the website of the Lithuanian heritage.

Please note that during the summer school the programme is dense and souvenir shopping possibilities in Molėtai are somewhat limited. Better to plan in an extra day in Vilnius.
Telephone
The country code for Lithuania is 370. To telephone out from Lithuania, dial 00 or + and the country code, so 0049 for Germany and 001 for the US.

Time
During the summer course, Eastern European Daylight saving time (UTC + 3 hours) will be in force. If it is 1 o'clock in London and 2 o'clock in Paris it is 3 o'clock in Lithuania.

Tipping
In restaurants, tipping of 5 - 10 percent of the bill is usual.

Tourist information
For tourist information about Lithuania check the site of the Lithuanian tourist office. Information about the City of Vilnius can be found here.